FootHills Publishing
|
home


Charles Rossiter
The Night
We Danced
With the Raelettes
Occurrences In and Around College Park Maryland
in the 1960s For the Most Part
To the Best of My Recollection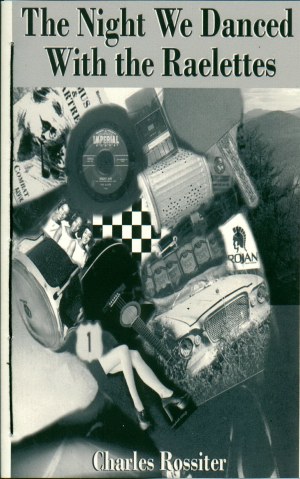 It's all here: leaving home for the first time, hanging out with guys from the dorm; road trips; summer jobs as diverse and improbable as delivering yeast for Budweiser, supervising a pick-your-own strawberry patch, and sweating it out in the coal fields of Bethlehem Steel. There are also musings about life, literature, friendship, and the bliss and pain that comes with searching for, finding, and losing love.
"Charlie Rossiter's book takes us a high-speed journey into memory and the past. It makes the 60's come alive again. More importantly, it makes us laugh and cry. Tender, funny, evocative, this book is one not to be missed."
Maria Mazziotti Gillan
Founder & Executive Director, Poetry Center, Passaic Co. CC,
Paterson, NJ and editor, Paterson Literary Review.
From the Book:
When Someone Asks Me Who Was First
We still lived in dorms
segregated by sex
but I lived on the first floor
in back
which meant that
once we decided
it was easy
to lift her through the window
walk around
and come in the front door
as if nothing monumental
were about to happen
but it did
right there
in my narrow iron dorm bed
just a wall away
from the distant din
of rowdy dorm guys
without dates
on saturday night.
When someone asks me
who was first
I think of Nanya
and that night
which is not precisely true.
There was someone or two
before her, I'm almost certain.
I forget the details
and the names.
But the night I lifted
Nanya through the window
as if she were
a princess, Lady Guenivere,
Rapunsel-in-Reverse,
and I were Galahad
or Robin Hood
or any stirring figure
out of myth or legend.
That night
she became the first.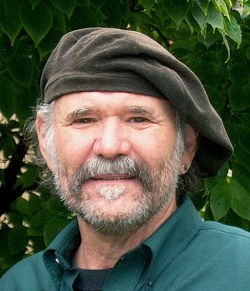 Charlie Rossiter, NEA Fellowship recipient and threetime Pushcart Prize nominee, hosts the audio website poetrypoetry.com. A widelypublished poet, his work has been featured on NPR and numerous statewide public radio networks. During the `90s he hosted the Poetry Motel TV program, still seen on cable stations in some parts of the Northeast. His chapbook, What Men Talk About, won the first Red Wheel Barrow Prize from Pudding House Press. Other publications include CR's Greatest Hits: 19752001 and Around the House, also from Pudding House Press. He recently performed at the Geraldine R. Dodge Poetry Festival in NJ, and was among a handful of poets selected to perform at the 2005 Chicago Blues Festival. An expanded 2nd edition of Back Beat, his co-authored book of memoir and poetry was published by Fractal Edge Press (2006). He is profiled in Contemporary Authors. Some of the poems in this collection formed the basis of The Night We Danced With the Raelettes, a one-person play produced at Victory Gardens Theatre in Chicago.

Albany-CT
Raelettes/No-More-War Tour with Dan Wilcox, March 2008
Tues Mar 4,--8 pm--Valentines--17 New Scotland Ave--Albany NY Poets
Presents--($3)
Weds, Mar 5,--8 pm--Molten Java, 102 Greenwood Ave, Bethel, CT (donation)
Thurs, Mar 6-- 7 pm--Prosser Library; 1 Tunxis Ave Bloomfield, Connecticut
(free)
Sat Mar. 8,--3:30-5:15 WORKSHOP at Buttonwood Tree, 605 Main St Middletown
CT ($20)
"Truth: the Soul of Poetry"- (advance registration by phone 860-243-3424)
Sat. Mar, 8-- 6:30 pm Buttonwood Tree, Spoken Word Series, 605 Main St.
Middletown, CT, ($5); (860-347-4957)
To reach Charlie 3/5 through 3/8, call 860-243-3424
The Night We Danced With the Raelettes
is a 60 page hand-sewn book with spine - $14.00
TO ORDER ON-LINE