FootHills Publishing
|
home
AWAY #4
Dane R. Gordon
Saint Petersburg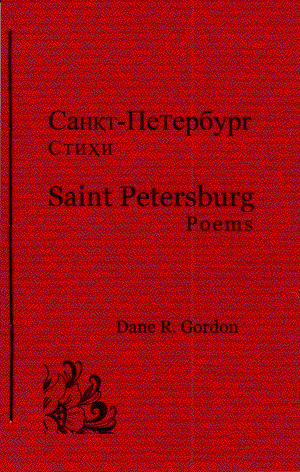 Dane Gordon was born in London, England.. He served in the Royal Navy during the Second World War. For several years he was a professional actor in London and for a time worked as a nursing assistant in a London hospital for mentally disturbed children. He is a graduate of Trinity College, Cambridge; of London University, and of the University of Rochester, receiving degrees in history, theology, and philosophy.
For thirty-eight years Gordon taught philosophy within the College of Liberal Arts, Rochester Institute of Technology. His specialty was philosophy of religion and ethics. In the academic year 1996-97 he received the Eisenhart Outstanding Teacher Award.
Throughout his life, Gordon has been connected with books, as a bookseller in London, an editor and a writer. Among his various publications are Thinking and Reading in Philosophy of Religion; A Feeling Intellect and a Thinking Heart; The Old Testament in its Cultural, Historical and Religious Context: and (as editor) Philosophy in Post-Communist Europe. He has written poetry since he was a teenager. Saint Petersburg is his first book of poetry.
Gordon and his first wife, Elizabeth, a research chemist, were married for thirty-five years. She died of cancer in 1987. Together with his wife Judy, whom he married in 1991, Dane his traveled and taught in Eastern Europe and Russia. He considers himself extremely fortunate in marriages to two women who have provided him with their love, encouragement and, when needed, their forthright criticism.
Professor Gordon is a Presbyterian minister, soon to celebrate his fiftieth year in that office.
From the Book:
Potatoes
The man at the vegetable
stall in the market
laughed so hard at my
clumsy Russian, when
I bought a kilo of
potatoes on my way
home, that he gave
me a five hundred
ruble note in change
for a hundred.
When I gave it back
he stopped laughing.
A Small Consideration
For a small consideration
she could take us in.
We were part of a long
line waiting to enter
the Hermitage.
It would be another half
hour before we got
to the entrance.
Then a lady approached
and spoke (in Russian)
to two students who
were with us.
This lady works at the
Hermitage, they explained.
For a small consideration
she could take us in
directly.
My puritan sensibilities
were slightly troubled
but the students were delighted,
so I agreed.
We went in through
a side door, leaving the
long line waiting.
This City is Embraced
by its History
This city is embraced
by its history.
Sometimes the embrace is
gentle, sometimes iron
bound.
There are those for whom
the white nights of
St. Petersburg are a halo,
the dark days of winter
a shroud.
These people wonder,
as they try to understand,
what phase of its history
the city is passing through.
Saint Petersburg
is a 60 page hand-sewn book with spine - $12.00
TO ORDER ON-LINE
Orders to United States
Orders to Foreign Countries