FootHills Publishing
|
home
bare foot steps
jes wright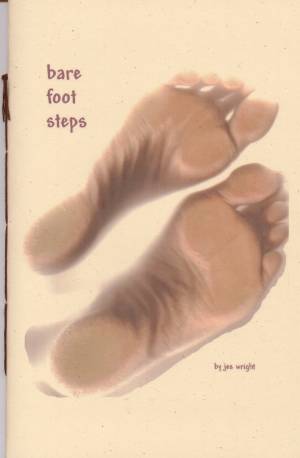 Jes Wright began writing poetry as a young lady growing up in the foothills of the Sierra Nevada Mountains in northern California. She earned a college degree, then lived in a 'Bohemian' coastal village along the Pacific Ocean where she and her husband created their two boys. Her first collection of poetry captures Jes's true foot steps of mothering--a more vigorous and worthwhile learning experience then any other she has yet to encounter. Her bare foot path has brought her to the base of the Allegany foothills where she has finally 'settled' down enough to plant some deep gardening roots, fully embrace writing all-the-while enjoying the blessings of motherhood.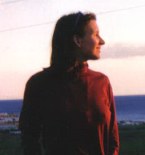 From the book:
Bare foot steps
These are our paths,
not chosen,
by us
as we accept
an offering
greater than unseen love.
Settling
us into our bare feet
dancing across hot pavement,
from lake's shore to car door,
on a steamy July afternoon.
We love
passionately.
Creating
our artwork
in the shape of two boys.
One,
laughing.
One
quietly smiling,
too young to speak
the words
of his older brother,
who skips an amazing tune
out with salty breaths.
Our artwork.
Beautiful,
pure,
passionate.
Teaching us
a Zen way.
Slow, steady,
happily
in that moment.
Not consumed with the past
nor, overwhelmed with the future.
Just loving
these
wet footsteps
across hot pavement.
bare foot steps
is a 28 page hand-sewn chapbook - $7.00
TO ORDER ON-LINE