FootHills Publishing
|
home


In the Arms of Words: Poems for Tsunami Relief
New Benefit Anthology edited by Amy Ouzoonian
Your Pill
Amy Ouzoonian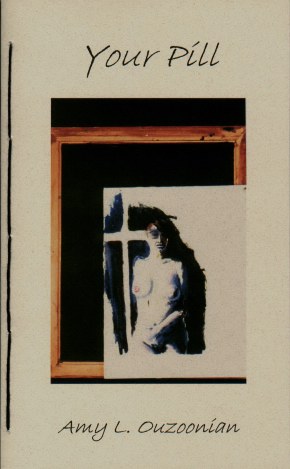 Cover Art by Daniel Oates-Kuhn
Some poetry is 'far out' -- but not Amy Ouzoonian's.
Her poetry reaches far and out bringing back a logic
and a clarity that turns all we know surreal and all we
believe absurd.
--- Brett Axel
The book "Your Pill" reflects the American need for medicine or a tool kit to help repair or heal them from the chaos of war within this country and outside its borders. "Your Pill" is part of a healing process that I underwent when I was involved in caring for individuals with disabilities, when I was under the influence of psychotropic drugs, when I was raped and when I learned to express these experiences through my art and writing. My hope is that this book will force people to take another look at society around them and not accept its limitations and hurtful mundane structure. "Your Pill" is a guide and a smiling gesture that tells a story and invites its readers to find positive ways to express themselves and find a way to cope and heal.

Amy L. Ouzoonian
TABLE OF CONTENTS
Andromeda
Little Birds in a Plane Cross the Atlantic
Gin and Clonic
Still Love
Eve's Bad Day
About the Residents
Taking Your Advice
Of the Mississippi
unspent love
A Manual for Mass Instruction:
Concerning the Engine
Love's Myth
Crossroads Blues
The Farmer's Daughter
Hearing the Call 2:00 pm
Hitchhikers guide to dining out
Thrust, Leave
Say goodbye
Reconnect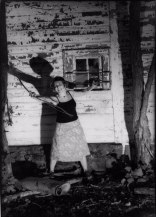 The Way How
Write Of Way: A Manual
For Mass Instruction
Musician's Food
Delicates
Send Off
Patchwork Chamber
Similes Like Love
When My Sister Talked With God
Explaining the Claddagh Ring
An Open Letter to Amy Ouzoonian
Five Roses
Eastern Meditations Conflict with my
Emotional Mechanics
Preordained Suicide Note
A Velvet Strap-on Dildo
Personal
She Won't Say She's Unhappy
Truth
Political
Armageddon it was Not
To Mother, Your Daughter Understands
Scopes of the Blackening Warwick
On the Side of the Highway
Mother Heritage of Anti-Och
Recreating Barbie
Four Arms
Cobbler Americana
The Addition
A Few of the Places I've Masturbated
Messages
You Ask Me How I Know That
Vietnam Changed My Father
Puppet
Starving Artist
Over Easy
From the book:
A Manual for Mass Instruction:
Concerning the Engine
The engine would stop
if all the parts didn't work
so, some stepped outside
and tasted Virgil's
comprehensive nectar until
the sun threw her arms around
the concept of many-
Many declared our country God-less and
emptied their lungs of air
in a field
that was the pul-
monary vein to violence.
Their bulbous eyes absorbed
venus' prosthetic breasts:
naked and vulnerable
as their shuddering independence.
They crawled inside, blind-folded with
Blood, hope and stars
dreaming in blue.
Few could not stop feeding on
the moon.
Fed to water,
They smacked a horizon
called forgiveness.
The motor heart would stop if
children spoke back
to the chattering boxes
--dressed in glorified fixtures of light-
Spoke and knew
that it was themselves who
They hated, envied, loved it was
themselves who
paralyzed their fate,
that God existed as much
as their will.
The valves would rust and rot
The engine would drop if
Everyday a fist unraveled and
Cried out in its first voice
here, take this--
This is all I have.
Amy 'uzi' Ouzoonian recently received her BA in writing for the theater and journalism from SUNY New Paltz university. She has edited an anthology of poetry, Skyscrapers, Taxis and Tampons and has been the editor of 4 issues of A Gathering of the Tribes Magazine. She lives in New Paltz, New York where she hosts a poetry reading at the Mudd Puddle Cafe and is a board member of Arts for Peace and the performance director of the Space: a cultural co-op art organization and a member of the activist group Synthesis.
Your Pill is an 88 page hand-sewn paperback with flat spine - $15.00
ISBN: 0-941053-39-3
TO ORDER Your Pill ON-LINE
To order through mail send total price plus $1.25 Shipping and Handling ($1.75 in Canada; $3.25 other countries) for each address sent to. (New York State residents please add $1.20 sales tax.)
Send orders to:
FootHills Publishing
PO Box 68
Kanona, NY 14856
Thank you for your support!