FootHills Publishing
|
home


The Long Run Home
Lorraine Arsenault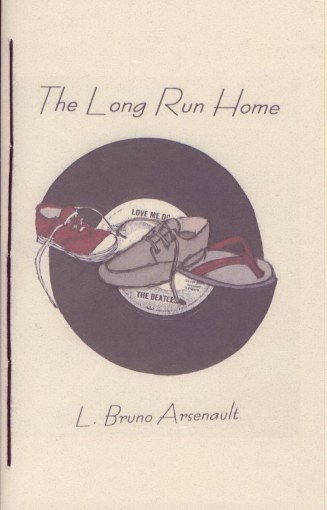 Lorraine Bruno Arsenault:
First Michael said, "make a list of the decades of your life. Now think of three interesting experiences that stand out for each of those periods." We did that--the memoir writing workshop participants and I. Using a method he called "Palm-of-the-Hand" writing he encouraged us to put those recollections to paper.
Once I began to write, I didn't want to stop. The memories tumbled forth. I sat at my laptop unmindful of daylight merging to nighttime or of the news happening around me. The words became my breath.
Some of the people you will read about have passed on from this place, but through these stories they continue to live among us. I thank them for their part in making my earthly journey a meaningful and enchanting adventure.
I hope you enjoy reading this book as much as I enjoyed putting it together.
CONTENTS
My Father's House

One Small Wafer
Would You Give a Parakeet a Martini?
The Long Run Home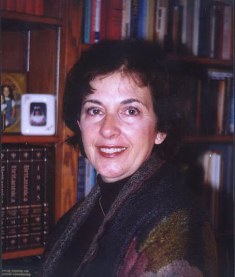 Cowboys and Ballerinas
Always on a Sunday
And They Called It Puppy Love
All of a Sudden
What a Time to Cry
Dr. Casey, Dr. Kildare, What About Gwen?
Hola Betsy Wetsy
A Shepard's Freedom
This Man's Brother
Will Senator Kennedy Really Stop
Here Today or Not?
Dr. Pepper, So Misunderstood?
So You Want Chocolate?
Don't Tell Santa
In February
Morning Baptism
Lorraine Arsenault has been first prize recipient of the National League of American Pen Women (CNY Chapter) contest for poetry. She is a native of Canastota, NY, a trustee of the Canastota Public Library Board of Trustees, member of the Canastota Beautification Committee, asset and portfolio manager for Bruno Properties and a yoga instructor.
She and her husband Joel live in Canastota where they are involved in all aspects of the business of real estate. Together they have worked to renovate many of the old buildings in the downtown district. This is her first book.
The Long Run Home is a 80 page paperback, hand-sewn, with flat spine - $14.00
ISBN: 0-941053-23-7
(Wholesale orders - standard discount rate applies. For more information or to send an order contact FootHills Publishing -
fhp@foothillspublishing.com
)
TO ORDER The Long Run Home ON-LINE
To order through mail send total price plus $1.25 Shipping and Handling ($1.75 in Canada; $3.25 other countries) for each address sent to.
Send orders to:
FootHills Publishing
PO Box 68
Kanona, NY 14856
Thank you for your support!