FootHills Publishing
|
home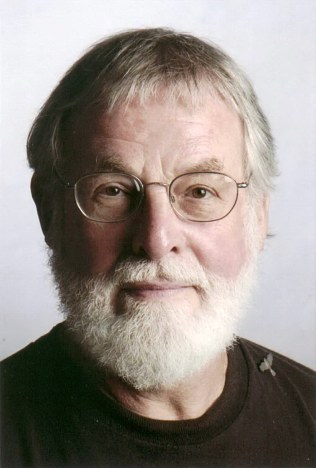 BRUCE SWEET's work has appeared in such texts as BLUELINE, COMMONWEAL, HAZMAT REVIEW, LAKE AFFECT, MILKWEED EDITIONS: Contemporary Poems About Music, MINNESOTA MONTHLY, REDACTIONS, YANKEE and in six chapbooks. Twenty-five of his plays have been produced in various regional and educational theatres. ARCHAEOLOGY, a volume of poetry (Foothills Publishing) and two chapbooks of poems, THIS IS A GOOD THING (Pudding House Publications) and A DREAM OF ANIMALS (FootHills), were published in 2003. He presently teaches writing at Roberts Wesleyan College. Dr. Sweet's "WHAT'S THE WORD?" program celebrating local, national and international poets, can be heard on Rochester's NPR station WXXI 91.5 and 90.3 FM. He lives with his wife and five cats in Charlotte, Rochester, NY, where he is visited upon occasion by his seven children and five grandchildren.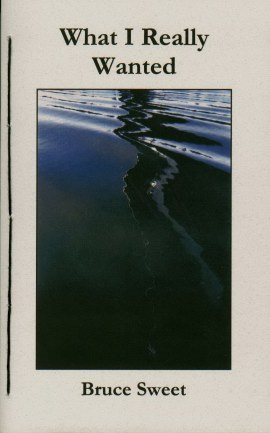 New and Selected Stories, Poems and Plays
March 13 - Mr. Dominic's at the Lake,
4699 Lake Avenue, Rochester, NY Noon to 12:50PM
Reading and Book signing - WHAT I REALLY WANTED: NEW AND SELECTED STORIES, PLAYS AND POEMS
From the Foreward
Bruce now teaches mainly through his work, which is as rich, varied and vibrant as the man. His extensive experience in the theater as an actor, director and writer is reflected in his characters, no matter what genre they appear in. As you read, I think you will agree - whether Dort and Twink in "The Essential Existential Lunch," Fat Chance and Warren-Bird," the "stars" of their eponymous tale, or Joe and Marion trading evocative lines in the tension-rich "Peace," each character voice resonates within finely orchestrated movements of action.
Bruce's themes are ancient and tribal. Whatever the form, he is finally a poet. A poet in the bardic tradition who, as Stafford says, responds to life by singing. Singing about faith, hope and love: all found in the details of life.
While Buddy and Will's dialogue in "Look How the Birds Are Walking on Her Shoulders" at first may suggest a Beckett-like surreal view of life, the bleakness of Godot is absent. Fully present are the pain, humor and, ultimately, acceptance of love and loss.
In a personal favorite, "Sunshine," Bruce captures the loving insanity of the family we create and which is created for us by life's choices: our own and the ones of those we love. In "Prayer After Surgery," the rhythm of movement between conscious and sub-conscious of the prayerful survivor is both playful and terrifying in its weaving of memory and wakefulness, fear and gratitude.
If you are already familiar with Bruce's work, you'll be delighted anew by what lies inside. If this is your first encounter, well -- hang on to your socks and your sides. You're in for a ride. With this newest collection, Bruce once again sings in his strong, affirmative voice about what he - and all of us - really wanted: to be fully alive, asking the questions to which each of us must find our own answers.
Bob Shea
October, 2004
Rochester, NY
CONTENTS

Forward
Stories
THE ESSENTIAL EXISTENTIAL LUNCH:
PART ONE

WHAT I REALLY WANTED

FAT CHANCE AND WARREN-BIRD: PROLOGUE & PART ONE
ARTIE

Plays
LOOK HOW THE BIRDS ARE WALKING
ON HER SHOULDERS

PEACE

Poems
GENESEE REMEMBRANCES

COMMUNION

FAMILY

BEGINNING/ENDING

SUNSHINE

PRAYER AFTER SURGERY

MUSHROOM

STAY A LITTLE

YOU MUST TAKE CARE

TIME

POEM FOR A GOOD FRIDAY

JUNE TWENTY-SECOND

YOUR HANDS

FALL

A CHANGE OF CLOTHES
AND SEASONS

WINTER TOUR

WE DECIDED NOT TO ACT SURPRISED
ABOUT THE WHOLE THING

FORGIVENESS

MOOSE IN WINTER

HAVE MERCY

TRUFFAUT IN LOVE

DREAMS OF ANIMALS

JOURNEY CIRCLE

LOVE IN OLD AGE

NIGHT CAT
Afterword
Some Thoughts and Intuitions on Writing

What I Really Wanted is a 112 page paperback, hand-sewn, with flat spine
- $16.00
ISBN: 0-941053-47-4
TO ORDER What I Really Wanted ON-LINE
To order through mail see bottom of page.

****************************************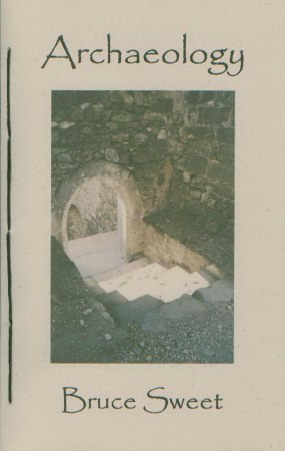 From the book:
ARCHAEOLOGY

this is the first day digging
among the gleaming bones
a few with the remnant gold
the green and crimson gems
at wrists and ankles the hint
of splendor in the now gone
leaves that must have been
the size of tigers lolling in
the sun broken bowls of clay
shards of early sea glass
filtered through the bronze
and ebony of graciousness
down we go to visit graves
parched blood black sandal
horse's mane across the out
skirts of a face once loved
in blissful ignorance of pain
the trace of hand once held
in trust in pledge in secret
at the mouth of longing we
lose the day discovering
the past to sit at table
in the dust of dark to wonder
at our finds and then to fast
Archaeology is a 68 page paperback, hand-sewn, with flat spine - $14.00
ISBN: 0-941053-18-0
TO ORDER Archaeology ON-LINE
To order through mail see bottom of page.
************************************
Illustrations by Sarah Cushman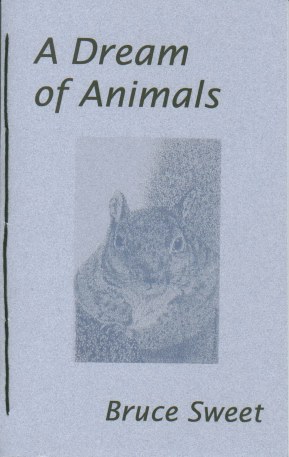 From the book:
These little poems are for the grand-children to enjoy at Christmas 2003. Blessings on Elizabeth, Grant, Joshua, Rachel and Taylor. And on their own animals. And their good families. At the end of the poems is a list of words and their definitions called A Glossary. You may need to look up words you are not familiar with or you may not. And if someone other than you wishes to enjoy these poems about animals, let them go right ahead! Blessings on their animals and families too. And to all Merry Christmas and Happy New Year!
Christmas 2003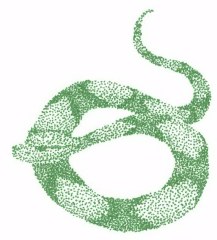 SNAKES
under rocks quietly unearthed
lay baby copperheads asleep
how comfortable in coiled colors
how peaceful was the braided
tangle of their rest my father
gently took away
my hand
SARAH CUSHMAN is a pen and ink wildlife artist who shows her work in the form of originals, prints and note cards in galleries and shops in New York and New England. She is also an interior designer who works on residential projects in the reconstruction and rearrangement of space. She and her husband and young son live in upstate New York.
Dream of Animals, 10 poems with accompanying illustrations, is a 32 page
paperback, hand-sewn, with flat spine - $10.00
ISBN: 0-941053-19-9
TO ORDER Dream of Animals ON-LINE
To order through mail see below.
To order any of the above listed books by mail send total price
plus $1.25 Shipping and Handling ($1.75 in Canada; $3.25 other countries)
for each address sent to.
Send orders to:
FootHills Publishing
PO Box 68
Kanona, NY 14856
Thank you for your support!