FootHills Publishing
|
home


Marianne LaValle Vincent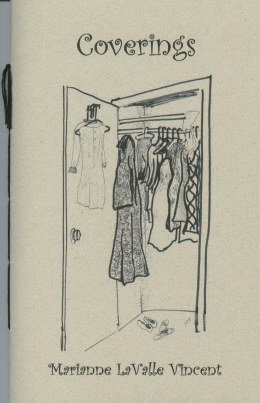 Marianne LaValle Vincent is a native of Syracuse, New York, and has been writing for many years. She has won numerous literary contests and has achieved publication in such magazines as "Italiana Americana", "The Birmingham Review", "Poetry Motel" and other special publications through SUNY. Her credits and awards also infiltrate the Internet on such web sites as "Real Eight View", "Ascent" and "Writers on Line". Besides poetry, many of her short stories have been published-most recently "Understanding Dad" in Chicken soup for the soul---Fathers and Daughters edition. Marianne has recently been awarded a grant at Hill House Writers in Nashville, TN., and has been invited to lecture frequently at local universities and libraries.
A first generation Italian-American, Marianne also works as an administrative RN/Marketer for a large Medical Imaging Company. She still lives in Syracuse with her husband Tim, and 13 year-old daughter, Jess. Marianne believes the heart of her talent comes from "LaFamigilia."
From the book:
COVERINGS
Who I am
Hangs in my closet
On Tuesday afternoons
I am a boring black dress
With sensible shoes and intelligent answers
And on Wednesday evenings
Navy sweat pants
Clinging to my working thighs
And Nike sneakers with bright pink
Swooshes; stepping, reaching
Sundays find me so pristine
In pastel silk trimmed with lace
And shoes that say comfort and maybe
Morality
At least to some
Ah, but Fridays ---
Fridays I create a vision
With silky stockings and
Garter belts
Bright colored dresses slit up each side
Hugging each curve and twist and spiral
With 3 inch gold ankle straps trimmed in leopard skin
Inviting seduction with each slow step
Fridays I am my own
Design
Finally at home in my coverings
Entering the den of pleasure
Leaving the stain of bright pink lipstick
On a denim clad truck driver
Who dons a suit and tie on
Mondays with
Wing-tipped shoes
And I, on Saturday afternoons
Revel in the afterglow
Of a soft
Terrycloth robe
Till I pretend to be
Gray Flannel
Tomorrow
ISBN 0-941053-60-1
Coverings is a 28 page hand-sewn chapbook - $7.00
TO ORDER Coverings ON-LINE
Thank you for your support!