Michael Arve
Michael H. Arve
THE HIDING WALL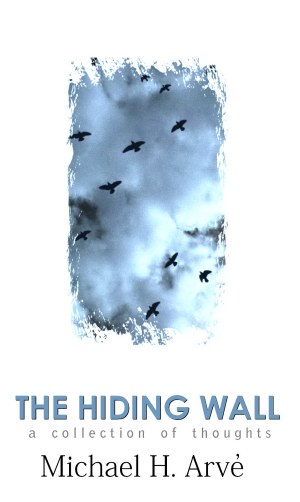 Release date 9/9/11
Free shipping if ordered by 9/8/11
From the book:
JAZZ FANCY
The Jazz of many hours
Many tears
Beats in ragged time
Against my ¾ heart
Making a spectrum of
Colored lights
In my dimly lit soul
Kaleidoscopic sounds
Flash in colors
Like broken shattered
Rainbows
All these sounds
Too vibrant too hurting
In my fear
INSANITY
There are 59,000
Stars in the sky
I know
I counted them
ESCAPE
The dark is comforting to me
It breathes its magic and covers
All imperfections
In the dark I can dream of
Days gone by; of days when
I was young
In the dark I can paint pictures
On imperfect canvases and they shine
With beauty
In the dark they are all the same -
Beautiful, sincere and faithful
Young lovers
Let me hide in the dark where a mere
Grope is a sign of love and hope
Not just passion
Let me hide in the dark where my
Tears do not glisten but slowly
Mingle with sweat
Michael H. Arve was born in Szeged, Hungary and spent his early youth in Berlin, Germany. In 1951 he immigrated with his family to Rochester, New York. He attended Nazareth Hall Cadet School then graduated from Monroe High School and attended Monroe Community College.
Currently an Artist in Residence at MuCCC (Multi-use Cultural Community Center, Michael has been involved in both professional and community theatre since his early teens. As Artistic Director of the theatre program for The Cobblestone Arts Center (Victor NY) his production of "The Belle of Amherst" garnered State, Regional, National and International awards and acclaim. From 1991 to 1993 his Masque Theatre had the only resident Dinner Theatre in a Stouffer Hotel in the country. This highly successful venture lasted until Stouffer sold their hotel to the Radisson Corporation who was not interested in continuing the venture.
In 1993 he moved Knoxville, Tennessee where he developed a unique education program and instituted the Rainbow Theatre program for AIDS RESPONSE KNOXVILLE, (ARK) where he was an HIV/AIDS prevention educator. He was also responsible for implementing other education programs and training services related to HIV prevention. Specific programs under his jurisdiction were: Second Monday (a monthly live call-in show which he, produced and hosted This program garnered two Southeast Community Access Cable Television Awards and ran continuously for 3 and one half years.)
In Tennessee, he was the Co-chair of the Tennessee AIDS Council's Steering Committee (a statewide organization. He was a member of Regional AIDS Council (Knoxville) where he served on their needs assessment committee. He was invited by the Cleveland Clinic to present a Position Paper on the therapeutic value of theatre. This Theatre as Therapy program was accepted as three-day workshop at the AIDS, MEDICINE and MIRACLES conference in 1997. While in Tennessee he served on the following committees: The Knoxville Area Theatre Coalition. (Co-chairperson), Tennesseans for the Arts Commission, Knoxville Museum of Arts Holocaust Exhibit Community Advisory Committee, Appalachian Theatre Festival Project Committee, Community Shares (a grass roots funding organization.) and the Governor's Conference on the Arts.
In 1999 he returned to Rochester and, once again, became heavily involved in the Rochester community theatre scene and as of June 2011 he has directed or produced close to 50 plays. He is also the Director of Development for the Greater Rochester Repertory Companies. (GRRC).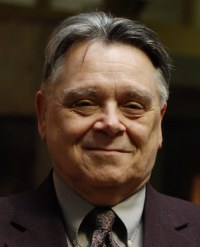 The Hiding Wall is a 72 page hand-stitched paper book with spine - $15.00.
Free shipping if ordered by 9/8/11
TO ORDER:
From the US
From Canada
From Other Countries
Publication Launching!
AN INVITATION
WITH
DENISE BARTALO, DON BARTALO, VICKI CASARETT, DIANE CHEVRON, CASSANDRA KELLY,
PETER DOYLE, ROGER GANS, Meredith POWELL, REBECCA SOLOMON, JIM VALONE
SEPTEMBER 9, 2011
7:30 PM
All Proceeds to benefit
MUccc
(585) 234-1254
Admission includes signed copy of book