Jason Crane

Jason Crane
Unexpected Sunlight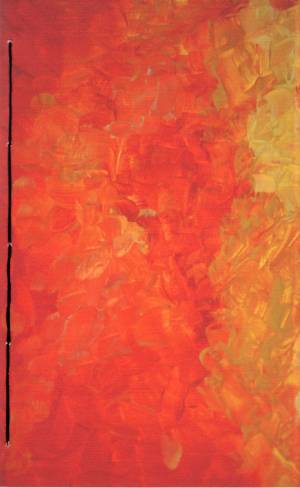 Unexpected Sunlight is a collection of poems written during a time of transition. While these poems were being written, I became a father, moved to a new city, started a new job, created a jazz interview show, and fell in love with poetry again.
From the book:
Sixty-Seven Unopened Videocassettes
Thirty years and fifty percent of my DNA
have brought me to a double-wide with a steep driveway,
tucked away in an enclave of trailers not far from the iron
banks of the Ohio River.
She asks me to call her "nanna" because all the children do.
He's missing most of his teeth - waiting for a new set of dentures.
I have no hook on which to hang this porch conversation,
this three-decade history lesson and game of tag.
So we talk about tobacco farming, long-haul trucking,
and spying on the Russians from within a cigar tube deep
beneath the Mediterranean.
I learn about great-uncles and great-aunts and an extra uncle,
only to learn that money and land and other tragedies have
driven wedges into this family, too.
I want to walk into the dining room like Antwone Fisher,
but the table is given over to Charlie Brown and Linus -
Christmas decorations awaiting transfer to their holiday destination.
There are sixty-seven unopened Star Trek videocassettes,
a bathroom crammed with history books,
lighters from the Navy,
a robe almost like the one I wear,
and an old shaving cup with a worn brush.
No matter what happens, I've erased the most terrible vision:
awaiting the end with the moisture of regret dampening my cheeks.
"The next time you come, darlin', we'll have chicken and dumplings."
At Mr. Frost's
Bathed in
autumn
sunlight
on a
table rock
in the fallow field
behind
Robert Frost's
stone house,
I'm reminded
of the poet's
advice
to not press
the poems
too hard.
Sometimes sunlight
is just that,
and fallow fields
need only
sun, seeds,
water
and time.
Jason Crane was born in Lenox, Massachusetts. He is a jazz broadcaster, podcaster and writer. He's a husband and father. And he rides a bicycle.
Jason hosts the online jazz interview show The Jazz Session (www.thejazzsession.com), featuring in-depth interviews with jazz musicians from around the world.
Over the years, Jason has worked as a grocery stock clerk, cashier, bank teller, waiter, professional musician, radio announcer, television/radio script writer, Web site editor, newspaper and wire-service copy editor, radio reporter, newspaper page designer, union organizer, nonprofit development director, radio station manager, talk show host, stay-at-home dad, union organizing director, union representative, and communications/public relations specialist.
Unexpected Sunlight
is a 52 page hand-stitched paper book with spine - $14.00
TO ORDER ON-LINE
From the US
From Canada
From Other Countries